Zapier supports over 500 popular CRM, Accounting, communication, and task management tools.You can pass your customer and sales data to any one of these apps using an easy point and click interface, harnessing the power of the DPD API without having to write a single line of code.
Using DPD with Zapier is easy:
1.   Open DPD's page in the Zapbook to get started
2.   You can choose one of our suggested Zaps, or browse the Zapbook for other services to integrate with.
3.  You'll need to connect your DPD account to Zapier. This is done using your DPD username and API Key available from your vendor profile page. To get your API connection info log in to your DPD vendor account, go to the user menu in the top right of the page, and select vendor profile. Your API credentials are at the bottom of the page.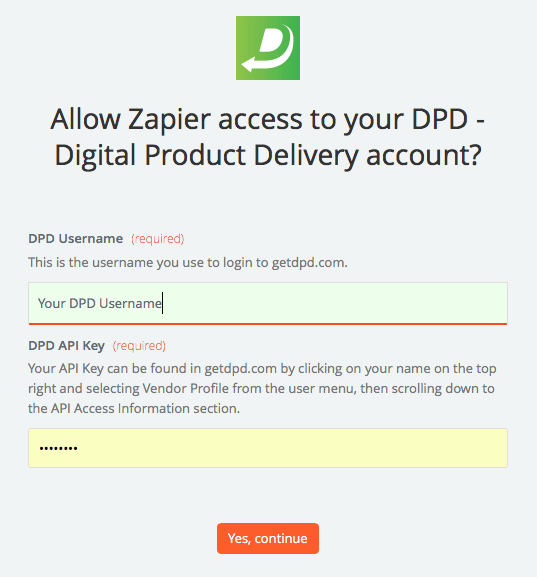 From there you can select which DPD store's sales data you want this zap to use, select which customer or purchase fields will be passed, and then select which 3rd party app you want to connect the data to. Its all point-and-click and no programming knowledge is required.