In the event of abuse, fraud, or sharing a vendor may want to completely disable a customer's access to any and all downloadable products delivered through DPD.
Warning:  This procedure will disable all access to downloads for the customer in question!
Disable Customer Area Access
1.  Find the customer you want to disable in the customer list
2.  Click on the customer to open their customer details page
3.  Edit the customer using the button at the top of the page

4.  Change the Customer Area Access value to Disabled and save.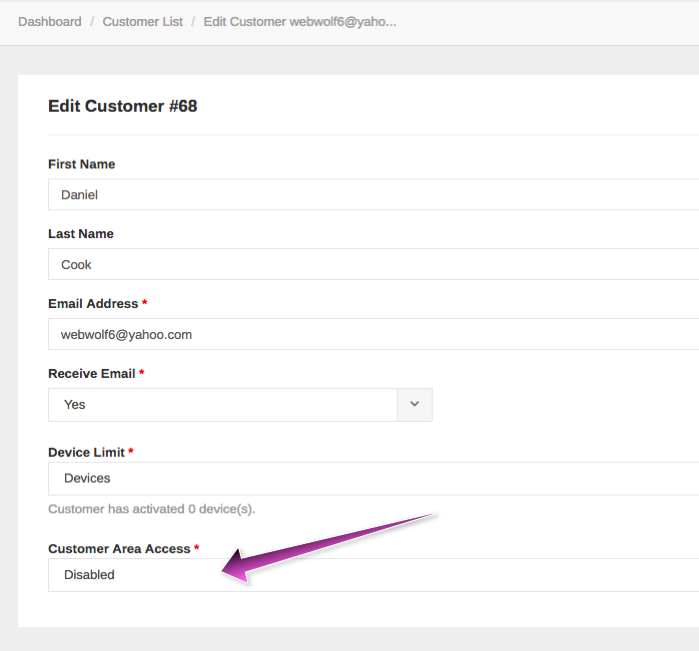 To Restore Customer Area Access
Follow the same procedure above, but change the Customer Area Access value to Allowed and save.