Some vendors do not want to display the coupon field in their cart if they are not offering coupons because they feel it encourages buyers to leave the checkout and go coupon hunting.
To address this, there is a theme option to show or hide the coupon field.
To toggle the coupon field:
1. Log in to DPD
2. For the store you want to toggle the coupon field display on, click Checkout under Settings in the left menu

3. Scroll down to Cart Fields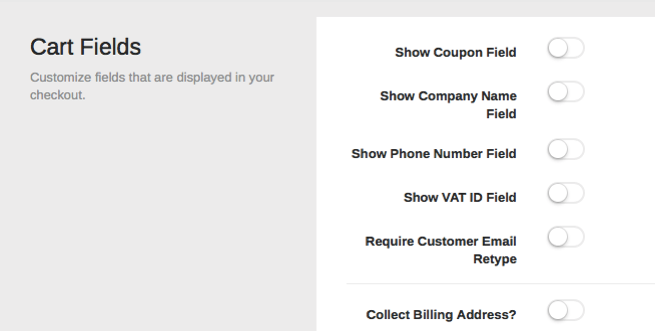 4. Toggle the Show Coupon Field to either show or hide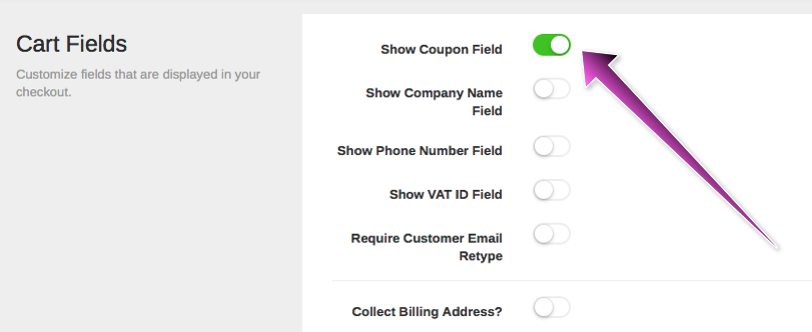 5.  Click save
The change is immediate on your cart.