You can view the relative details of how long a subscriber has been subscribed, including the term they signed up for, the signup date, and the number of days subscribed from their subscriber record in the DPD admin.
To view their subscriber record:
1.  Log in to DPD
2.  Go to Subscribers in the left menu
3.  Search for the subscriber you want to look up using the fields at the top or browse the table of subscribers.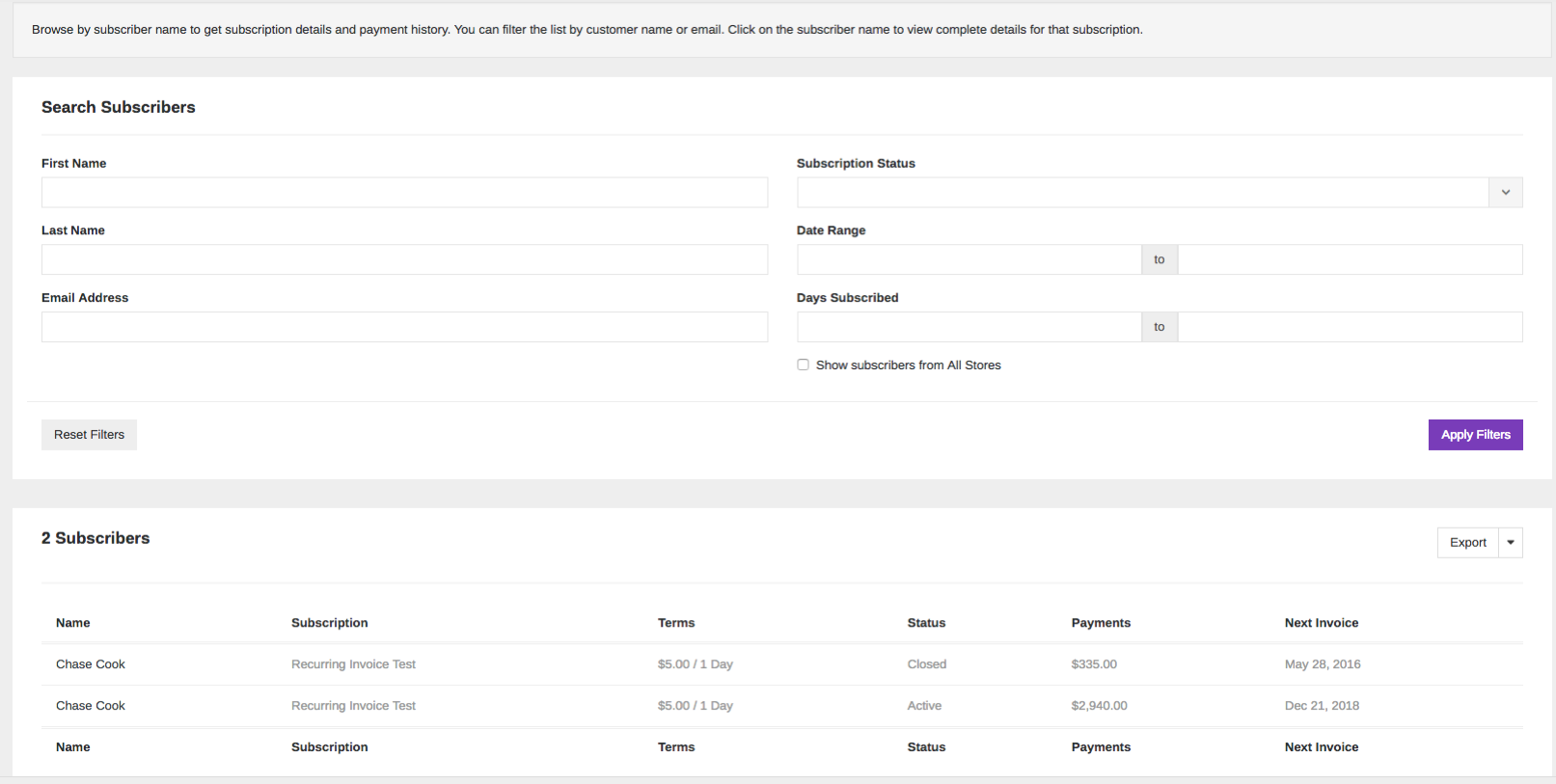 4.  Click on the subscribers name in the table to open their record in DPD.
5.  On the subscriber record scroll down to the Subscriptions section and you can view their signup date, terms, the number of days subscribed, and their end date if they have canceled.